Connectors to Manage every Operations on existing Software.
Connect different Third-Party Applications, with Business Central, Power BI and Power Automate to get More Efficient.
Enhance Your Business Central Experience with Integrated Solutions
We offer a comprehensive suite of integration solutions and add-ons for Business Central, including rapid implementation services, e-commerce platform integration, customization with .NET development, shipping and logistics management integration, digital signature capabilities, SMS and WhatsApp integration, Power BI analytics, Power Apps for tailored applications, and web application integration. With our expertise, we provide customized solutions to automate processes, centralize data, improve collaboration, enhance customer satisfaction, and drive business growth. Experience the power of Business Central with our integrated solutions and add-ons.


We provide exceptional customer service and support, with a dedicated team available to assist you throughout the implementation process and address any questions or concerns. Partner with us to unlock the full potential of Business Central and drive your business forward.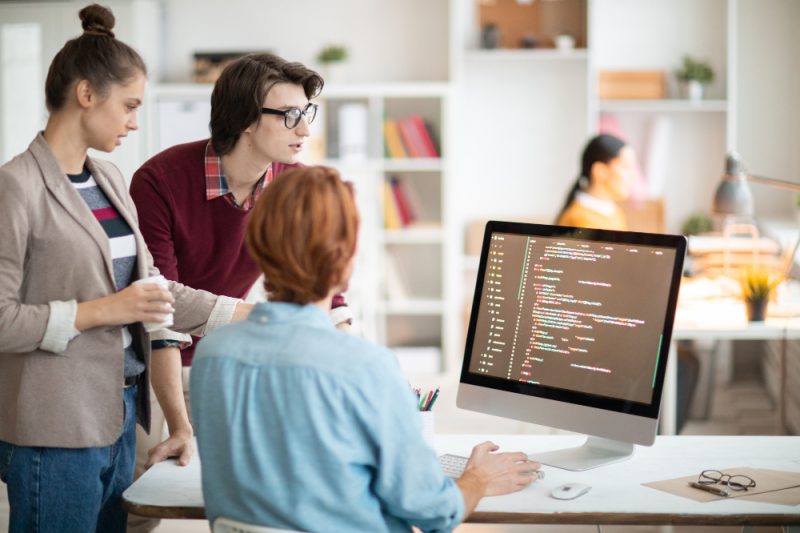 Explore how you can get benefited by Integrating different API and Add-Ons and can actually boost productivity and efficiency of your business by mananging everything at one place.
Explore all the Dynamics 365 Business Central Add-Ons our expert team has to Offer
Visualize data and create interactive dashboards and reports.
Build custom business applications without coding experience.
A software application that is accessed and used through a web browser over the internet, allowing users to perform various tasks, access information, and interact with the application's features and functionalities.
This is our top solution where our expert team will provide top-notched, In-depth solution for your  businesses.
Frequently Asked
Questions
This general FAQ is to help you but in case you have any query, feel free to contact us!!!
How can Rapid Implementation of Business Central benefit my organization?
Rapid Implementation of Business Central allows for a quick and efficient deployment of the solution, enabling your organization to start leveraging its powerful features and functionalities without significant delays. It helps streamline your business processes, improves productivity, and provides real-time visibility into your operations, leading to enhanced decision-making and business growth.
What are the advantages of integrating Shopify, WooCommerce, Big Commerce, and Magento with Business Central?
Integrating popular e-commerce platforms like Shopify, WooCommerce, Big Commerce, and Magento with Business Central allows for seamless synchronization of your online store data with your back-end system. This integration automates order management, inventory updates, and customer information, providing a centralized view of your business operations and improving efficiency, accuracy, and customer satisfaction.
Authorised .NET development provides the capability to extend and customize the functionality of your Business Central system. With the power of .NET development, you can create tailored solutions, integrate with other applications, and automate specific business processes, ensuring that Business Central aligns perfectly with your unique requirements and industry-specific needs.
Can you provide integration with UPS/FedEx for streamlined shipping and logistics management?
Yes, we can integrate Business Central with UPS and FedEx shipping services to optimize your shipping and logistics management. This integration enables automated shipping label generation, real-time tracking, and seamless communication between your system and these carriers. It helps streamline your shipping processes, reduces manual efforts, improves order accuracy, and enhances customer satisfaction.
How does the integration of Digital Signature with Business Central improve our document signing processes?
Integrating Digital Signature with Business Central eliminates the need for physical paperwork and manual signatures. It enables secure and efficient electronic document signing, simplifies approval workflows, and accelerates document processing. This integration ensures faster turnaround times, reduces administrative overhead, and enhances the overall document management experience within your organization.
Can SMS/WhatsApp integration with Business Central enhance our communication and customer engagement?
Yes, integrating SMS and WhatsApp with Business Central allows for seamless communication and enhanced customer engagement. You can send automated notifications, order updates, and promotional messages to your customers directly from Business Central. This integration enables personalized and timely communication, improving customer satisfaction, and driving better customer relationships.
What are the benefits of integrating Power BI with Manufacturing, Supply Chain, and Finance in Business Central?
 Integrating Power BI with Manufacturing, Supply Chain, and Finance in Business Central provides powerful analytics and data visualization capabilities. It allows you to gain valuable insights into your manufacturing processes, supply chain operations, and financial performance. With interactive dashboards and real-time reports, you can make informed decisions, identify trends, and optimize your business strategies for improved operational efficiency and profitability.
How can Power Apps integration with Manufacturing Management, Customer/Vendor Management, Sales Management, Reservation Management, and Human Resource Management improve our business processes?
Power Apps integration with various modules in Business Central empowers you to create customized, mobile-friendly applications tailored to specific business processes. By integrating Power Apps, you can streamline and automate tasks related to manufacturing management, customer/vendor management, sales management, reservation management, and human resource management. This integration improves data entry, enhances collaboration, and increases overall productivity, allowing you to optimize your business operations.
What advantages does the integration of Web Applications, such as Customer Portal, Vendor Portal, Human Resource & Payroll, Customer Relationship, and Content Management, bring to our organization?
 Integrating web applications like Customer Portal, Vendor Portal, Human Resource & Payroll, Customer Relationship, and Content Management with Business Central offers several benefits. It enhances customer and vendor interactions,facilitates self-service capabilities, streamlines HR and payroll processes, strengthens customer relationship management, and provides efficient content management. These web applications enable your organization to improve customer satisfaction, enhance collaboration with vendors, automate HR and payroll tasks, centralize customer data, and effectively manage content, resulting in increased efficiency, productivity, and overall business success.
Do you offer customization services to tailor these solutions to our specific business requirements?
Yes, we offer customization services to tailor the integrated solutions to your specific business requirements. Our expert team understands that each organization has unique needs and workflows, and we strive to deliver solutions that align perfectly with your business processes. Through our customization services, we can modify and extend the functionality of these solutions to ensure they meet your specific needs, providing you with a fully customized and optimized system.
Get a Customized Solution for your business Needs!!
Our expert team will contact your Microsoft Software with various third-party-application that make your operation manage at one place.
List of Microsoft Dynamics 365 services provided by our expert team dealing with over 9+ Industry Verticals.
Here are the best service that are proven to help business to fully optimized with their D365 platform.